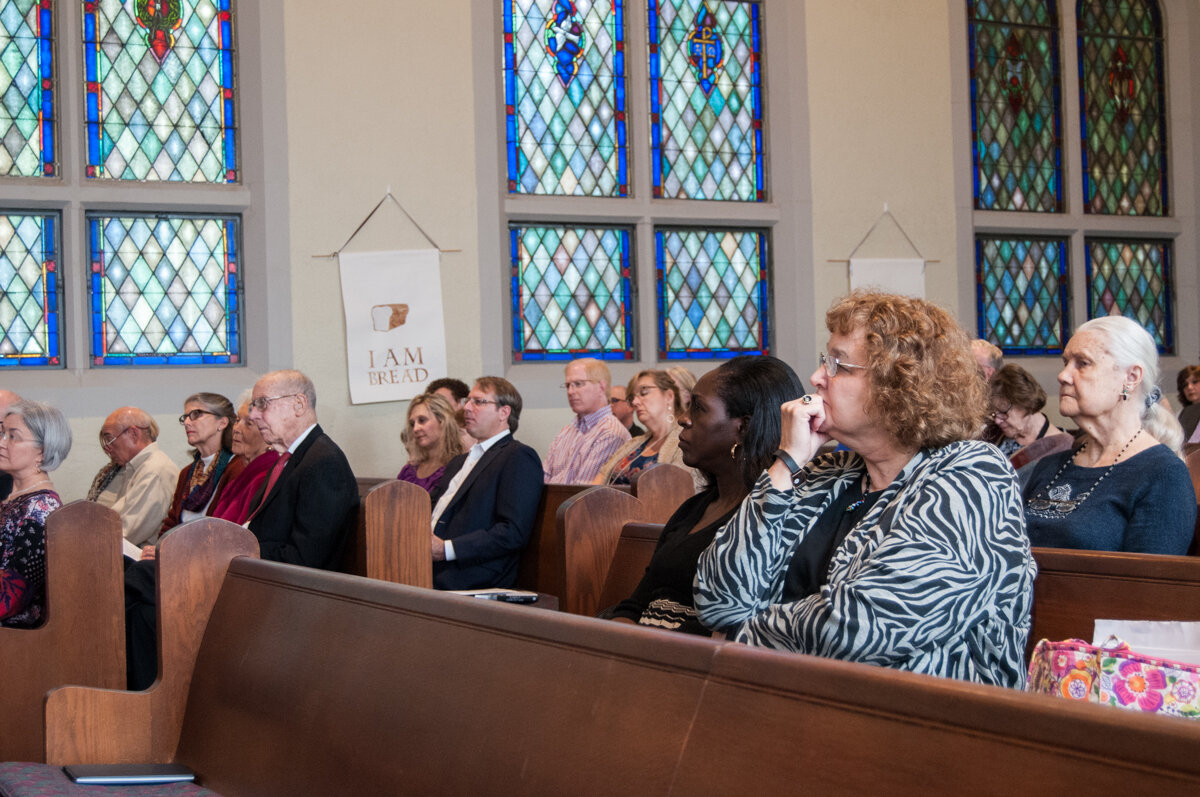 Giving Thanks and Praise in Community
Fall Worship Series
Character and Characters in the Hebrew Bible
October 20, 2019 - November 24, 2019
Oct. 20, 2019
2 Samuel 5:1-5; 6:1-5 David returns the Ark
REv. Lynn Miller, Guest Preacher
King David worked hard to return the Ark of the Covenant to Israel so that the people cold honor God in the temple.
Oct. 27, 2019
1 Kings 12:1-17, 25-29 The kingdom Divided
Rehoboam divides the kingdom in two. Yet God remains faithful to both kingdoms even in the midst of conflict.
Nov. 3, 2019
1 Kings 18:17-39 Elijah at Mount Carmel
God makes God's presence known to the prophet and the worshipers of Baal.
Nov. 10, 2019
hosea 11:1-9 The Prophet speaks to the people
Despite their faithlessness, the people are not abandoned by God. Hosea reminds the people that there is always forgiveness with the God of their covenant.
Nov. 17, 2019
Isaiah 5:1-7, 11:1-5 The Vineyard Song
Isaiah the prophet looks for evidence of goodness among the people the way the harvester looks for fruit in the vineyard, but he finds none.
Nov. 24, 2019
2 Kings 22:1-20, 23:1-3 Josiah's Reform
Josiah institutes reforms in worship and life.
Sunday Morning Worship at Fondren
The 11 am service on Sunday is the central worship experience at Fondren. Rooted in the Reformed/Presbyterian tradition, the service follows a traditional four part pattern.
The Gathering brings the community together in prayer and in song. Each week we set aside time to confess our shortcomings and our sinfulness. We confess not to focus on our sin but to focus instead on God's amazing mercy and grace. Our confession is a celebration of God's love for us. The Gathering continues through the Passing of the Peace when we greet one another in the name of Christ.
The Word is central to our worship. Through the reading of scripture, the music of the anthem, and proclamation in the sermon, God's Word is at the heart of our worship together.
The Eucharist is the celebration of the Lord's Supper. In the Presbyterian Church (USA) we practice what is called "open communion." This means that anyone, not just Presbyterians, is welcome to come to the table. The sacrament of the Lord's Supper is an act of sharing together in God's gifts and love. Everyone from children to adults are invited to come and taste and see that the Lord is indeed good!
The Sending leads us out into the world. Worship is not something we do for an hour on Sunday morning. Our living is worship every day. The Sending reminds us that we are servants of God's love and Christ's peace each and everyday.
World Communion Sunday
October 6, 2019
September 29, 2019
September 22, 2019
September 15, 2019
September 8, 2019
September 1, 2029
August 25, 2019
August 18, 2019
August 11, 2019
August 4, 2019