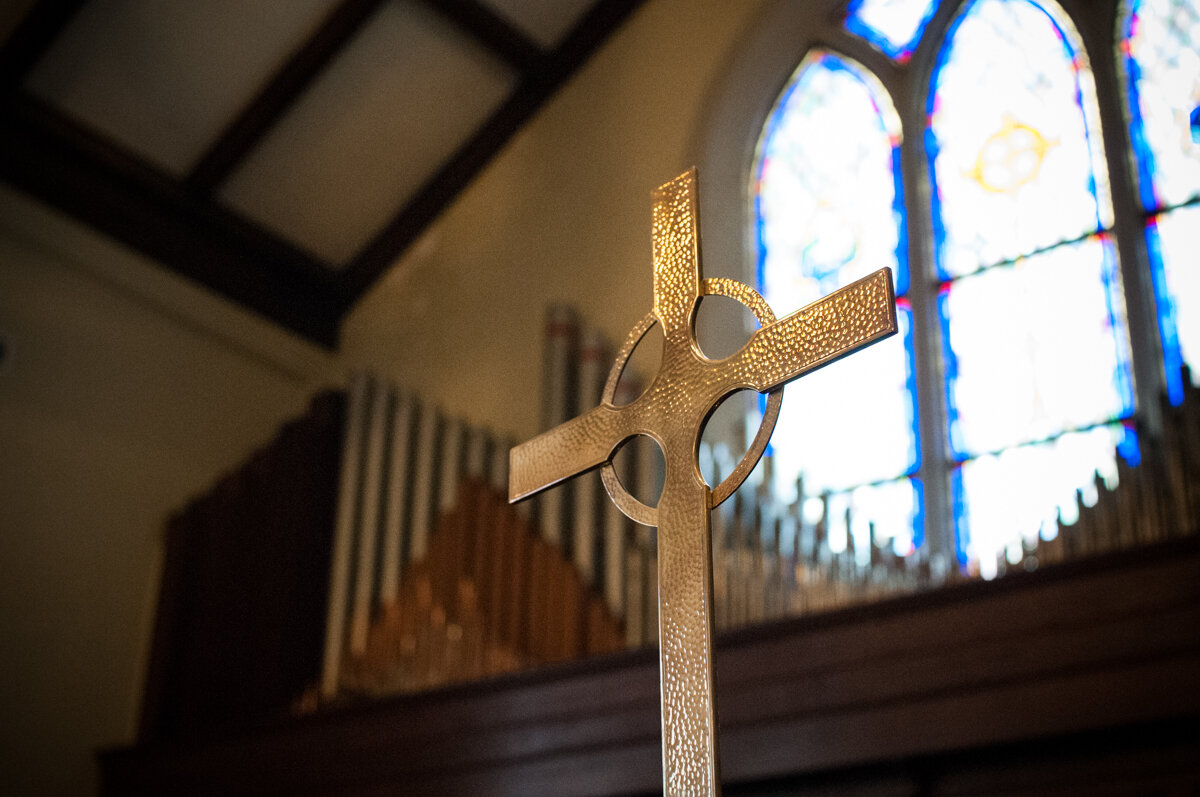 Finding God in the Stillness
The 5:45 Contemplative Service
The 5:45 is the newest addition to our worship life at Fondren. Launched in January 2018, this 30-minute service of contemplative silence has become an important part of the week for many of our members and friends.
Each week, the service begins at 5:45 with the ringing of the bell to mark the start of our time together in worship. Prayer stations are available each week for devotional prayer. At the font, a bowl of salt is available for use in confession. When you drop a few grains of salt in the water and watch it dissolve, it can be a powerful reminder of how Christ wipes away our sins and gives us a fresh start.
The solitary Christ candle is lit at the beginning of worship. Small votives are arranged across the communion table. Worshipers are invited to come forward as they feel called and light a candle or candles from the light of Christ. These candles may be lit in memory, solidarity, or thanksgiving.
From time to time special music or special prayer stations will be offered during the service.
In a hectic world filled with deadlines and overbooked schedules, the 5:45 can be a calming way to start the work week.